ArtBridge Kingston & Brand Extensions
By year three ArtBridge was being approached by other cities, towns and municipalities to recreate the success of their projects from the five boroughs. DursoCreative devised a sub-branding scheme that could accommodate these new projects as they came up. The idea was simple: add the town or city name in Gotham Light (the lighter version of ArtBridge's corporate typeface), placed after the ArtBridge logotype. This solution allowed us to create new a sub-brand anywhere they exhibited their projects. The strategy reinforced the notion that the NYC office would be the anchor for all brand communications.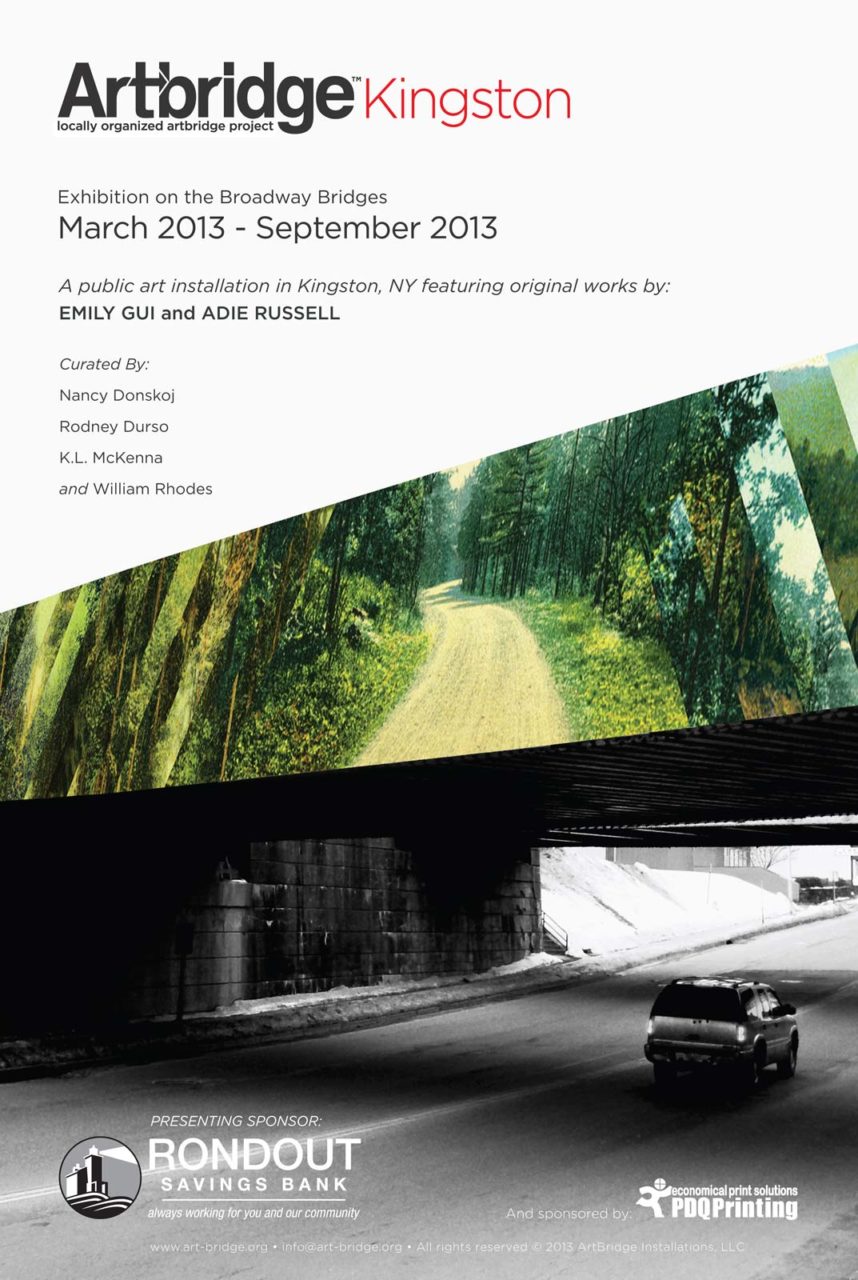 ArtBridge Brand Extensions
As ArtBridge continues to grow and add new programming, DursoCreative has had the honor to continually create new sub brands for the organization. Here are few examples.
The ArtBridge Drawing Room; a small gallery that exhibits the work of ArtBridge artists. AB2; for outdoor exhibits with limited budgets. OffSiteArt; an ArtBridge partnership in L'Aquila, Italy. Artist in Development; an educational series for both emerging and established artists. WALK; created especially for walking tours of ArtBridge's outdoor exhibits.