As part of it's multi-million dollar capital campaign to renovate their 26th Street NYCHA location, Hudson Guild hired our team to develop a new brand identity for the venerable non-profit. While working on ideas to communicate Hudson Guild's "Community Works!" message, we devised the graphic "ladder device", which along with the two figures, communicates helping, building and working together. The client loved the way we brought all of their core competencies together into one concise logo mark.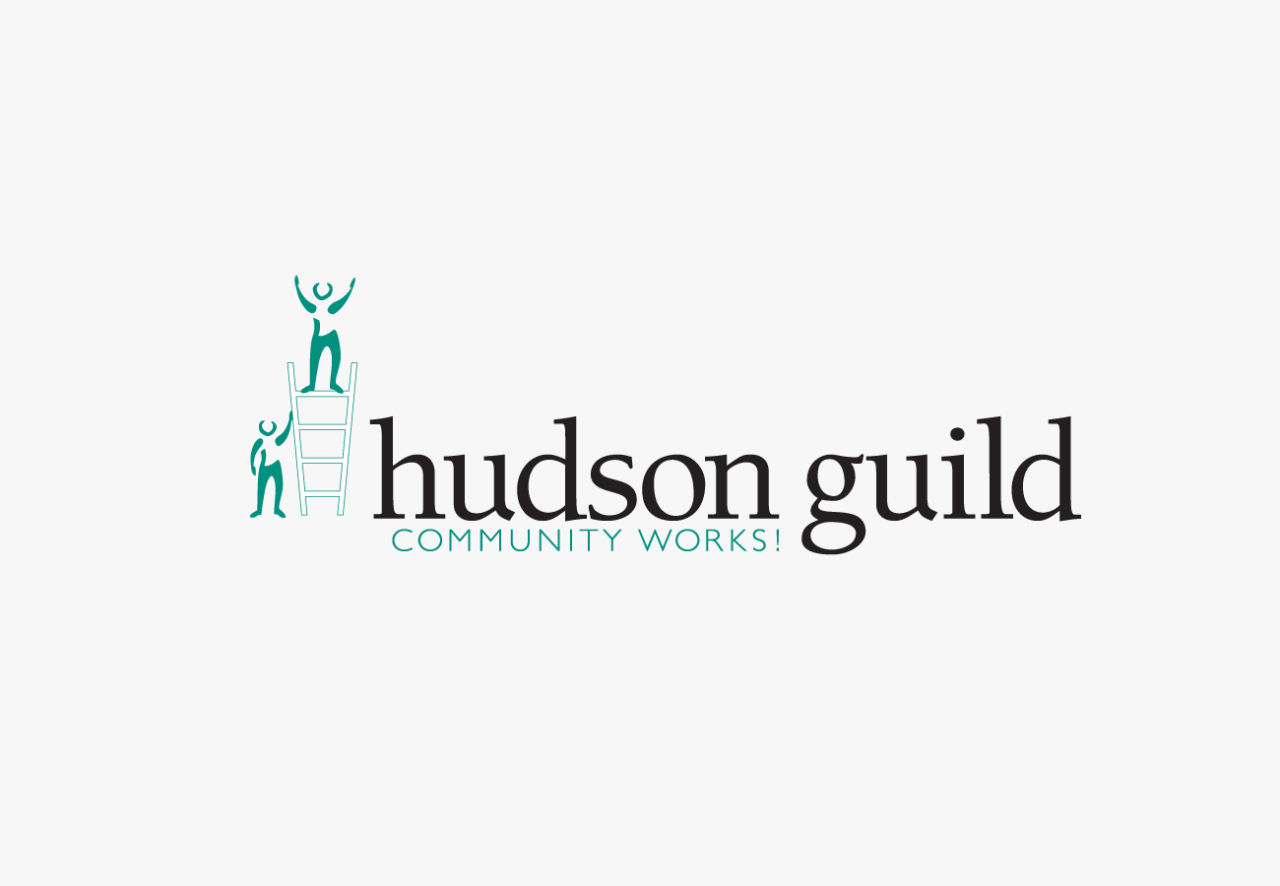 Hudson Guild Letterhead, and Press kit materials
Hudson Guild Environmental signage
Taking advantage of this large open space, we branded the gymnasium floor with the new branded color and oversized logotype, one of the most notable and well-liked parts of the final project.
Working with local sign manufacturer, VGS Inc., we applied the new identity to outdoor architectural signage and indoor way-finding systems.
Identity, Exterior and Interior Signage and Branding