Started by a successful group of practicing podiatrists, Tripod Labs' mission was to provide an alternative to foot care regimes that relied strictly on prescription products. DursoCreative was hired to create the identity for this upstart nutraceutical brand that initially targeted the in-office medical professional market and emphasized the combination of natural herbal medicines with FDA approved ingredients.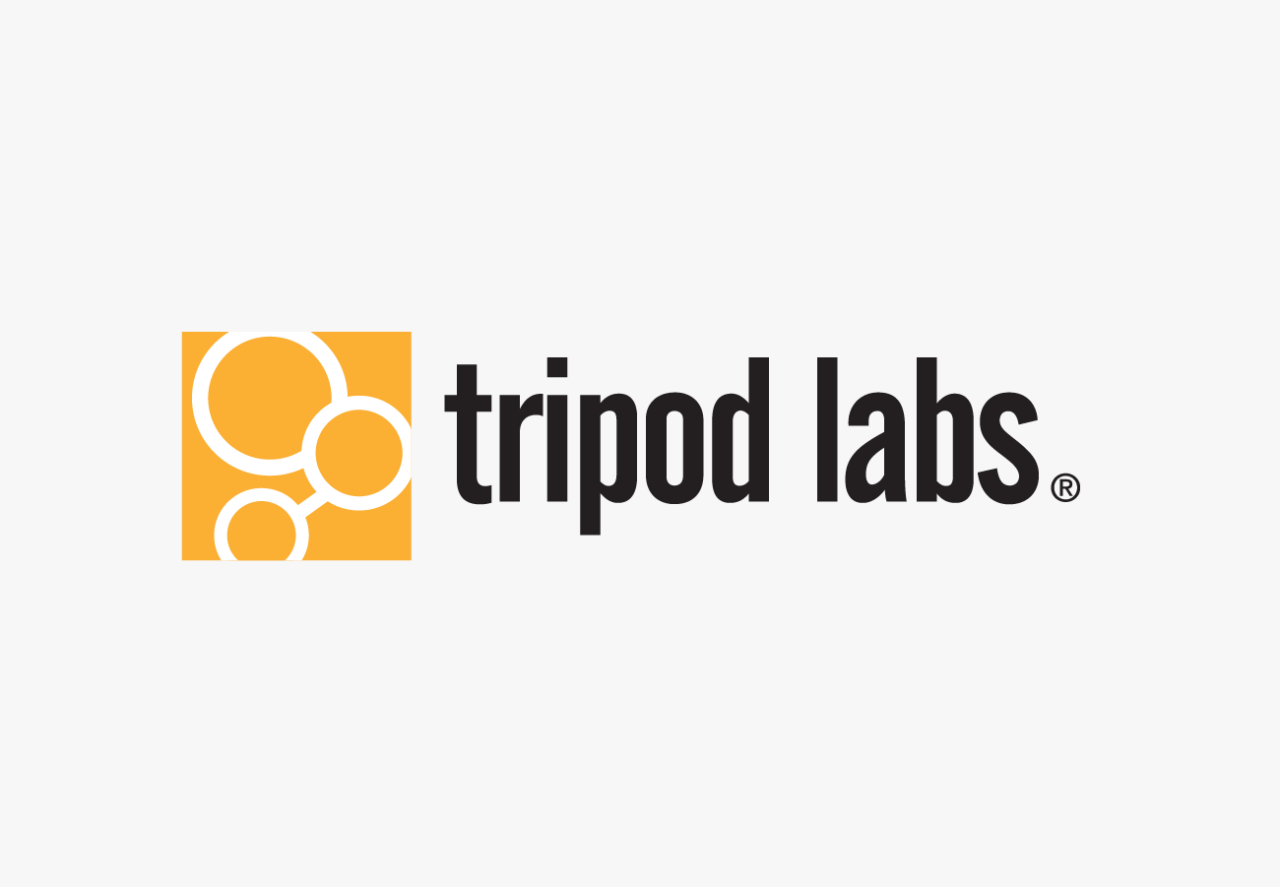 Tripod Labs Packaging, Naming and Tag Lines
For the initial product launch, we developed primary and secondary packaging for six SKUs. We specified multi density and low density polyethylene translucent tubes (MDPE and LDPE), for an elegant soft-touch feel, which helped position the brand as an upscale alternative to other pharmacy offerings. The secondary (paperboard) packaging has a clean, white clinical appearance making it instantly recognizable as medical.
We also were charged with the creating the product lines naming convention, and we developed the 'Stat' device, (ie: status, or stop), as the basis for all product names, and crafted the marketing tag line, 'Developed by Doctors. Powered by Nature' emphasizing the combination of traditional and herbal medicines.
Looking to create a high-impact direct mail piece that would readily get the attention of podiatrists, we were tasked to create a full-sized sample kit that would be mailed to more than 300 podiatrists.
Expanding on the existing visual vocabulary of the brand, we began to incorporate black and white photography to add style, elegance, and broaden appeal. We then developed Point of Purchase displays to hold the newly expanded line of products at the countertop.
Used initially in doctors offices, the display was eventually deployed in retail environments such as health foods stores and in more than 60 GNC stores nationwide.
As Tripod Labs began to gain broader acceptance within medical practices, we were tasked to create a B2B awareness campaign to reinforce and expand inroads they had begun to make. This first campaign ran in national podiatry trade magazines.
Within six months we created a consumer campaign. The goal of this transit-based consumer campaign was to drive sales to Tripods first ever large, local drug store placement — Duane Reade (now Walgreens).
The idea was appeal to consumers in the vicinity of the retail locations city wide via taxi tops, bus stops and subway entrances. The marketing plan initially relied heavily on online (direct) sales, which provided the brand's highest net return, so we created a simple, easily navigated site that was relevant for not only retail consumers, but for wholesale customers, and medical professionals as well.
Identity
Primary and secondary packaging
Direct mail piece & point of purchase display
Advertising
Ecommerce Website