As the residential rental market began to heat up in West Chelsea, Clarendon Management hired DursoCreative's team to develop and execute an identity and branding campaign to help re-establish its London Terrace Gardens property as the neighborhood's preeminent pre-war rental building. Drawing inspiration from the building's original historic identity and the actual seal of The City of London, we developed a logomark that would be used not only in support of this famous Chelsea property, but also the umbrella brand for Clarendon's other rental properties in the New York metro area.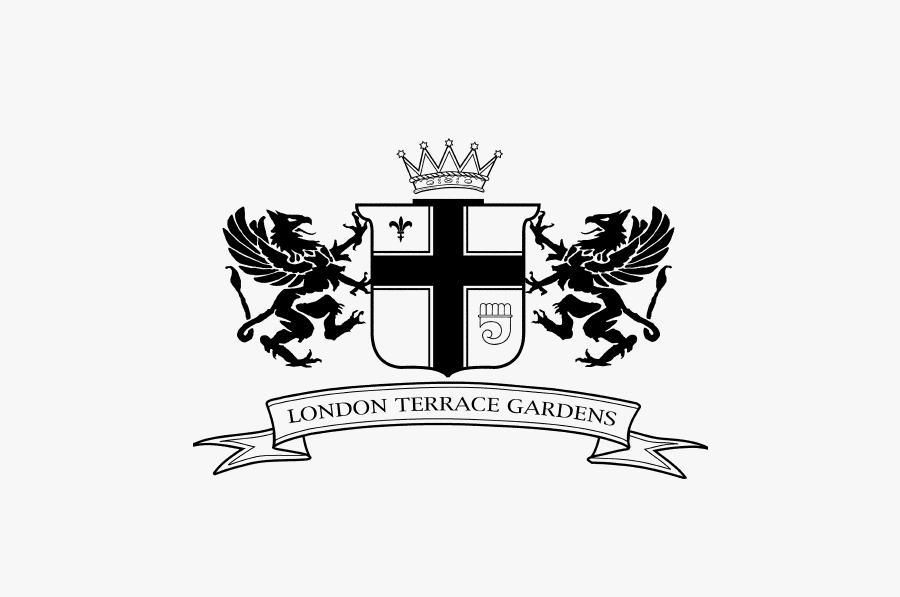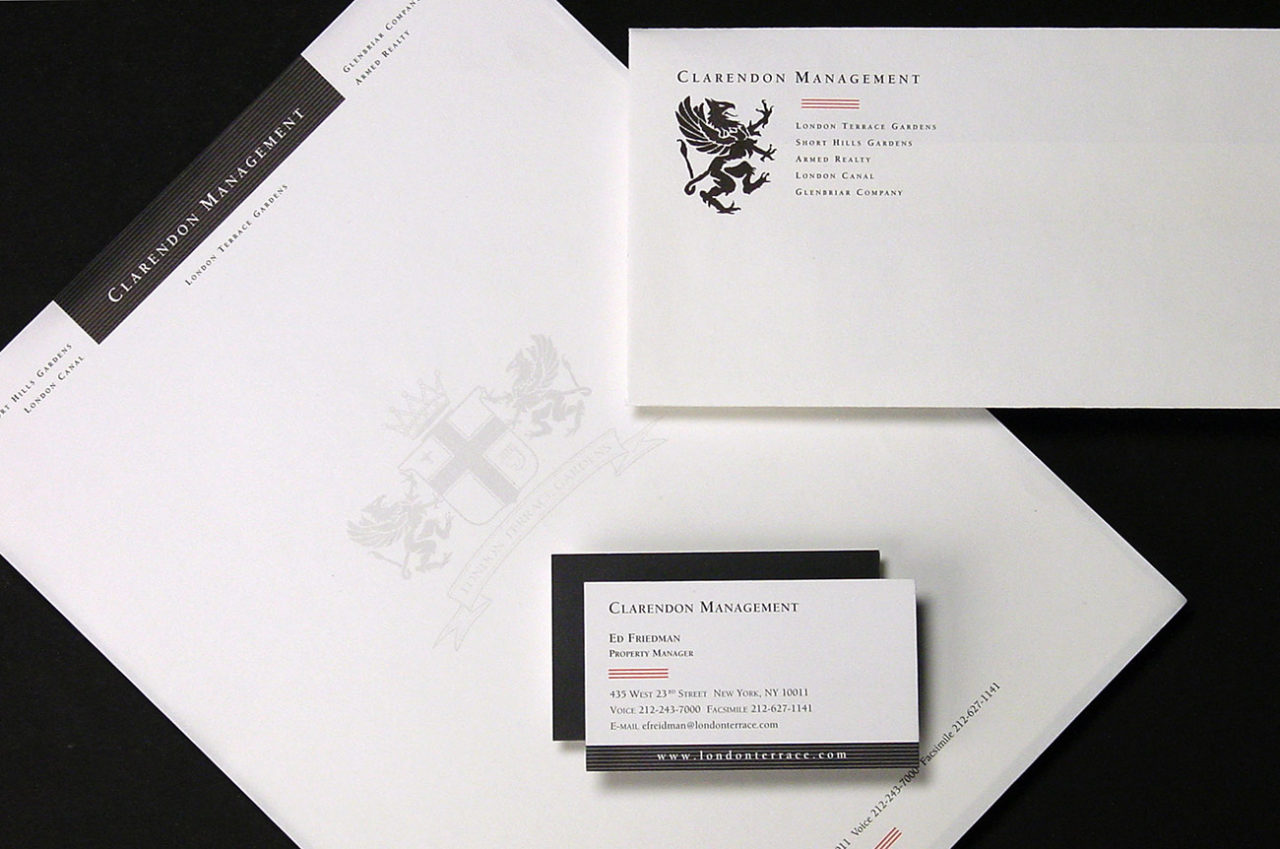 London Terrace Letterhead
Looking to add layers to the new design language, we devised an elegant stationary system to compliment the other parts of the brand campaign. Breaking the Griffen icon out to be used independently was a way of carrying the new identity in an interesting way into the other campaign deliverables included banners and environmental signage.
Identity, Logo, Letterhead set, and Signage