Selling into stores like Saks Fifth and Nieman Marcus, the Vanessa Handbags brand needed to convey beauty and sophistication. We selected a modern, serif typeface combined with a delicate V-shaped logo created to express the essence of Vanessa as a feminine, and unique upscale brand.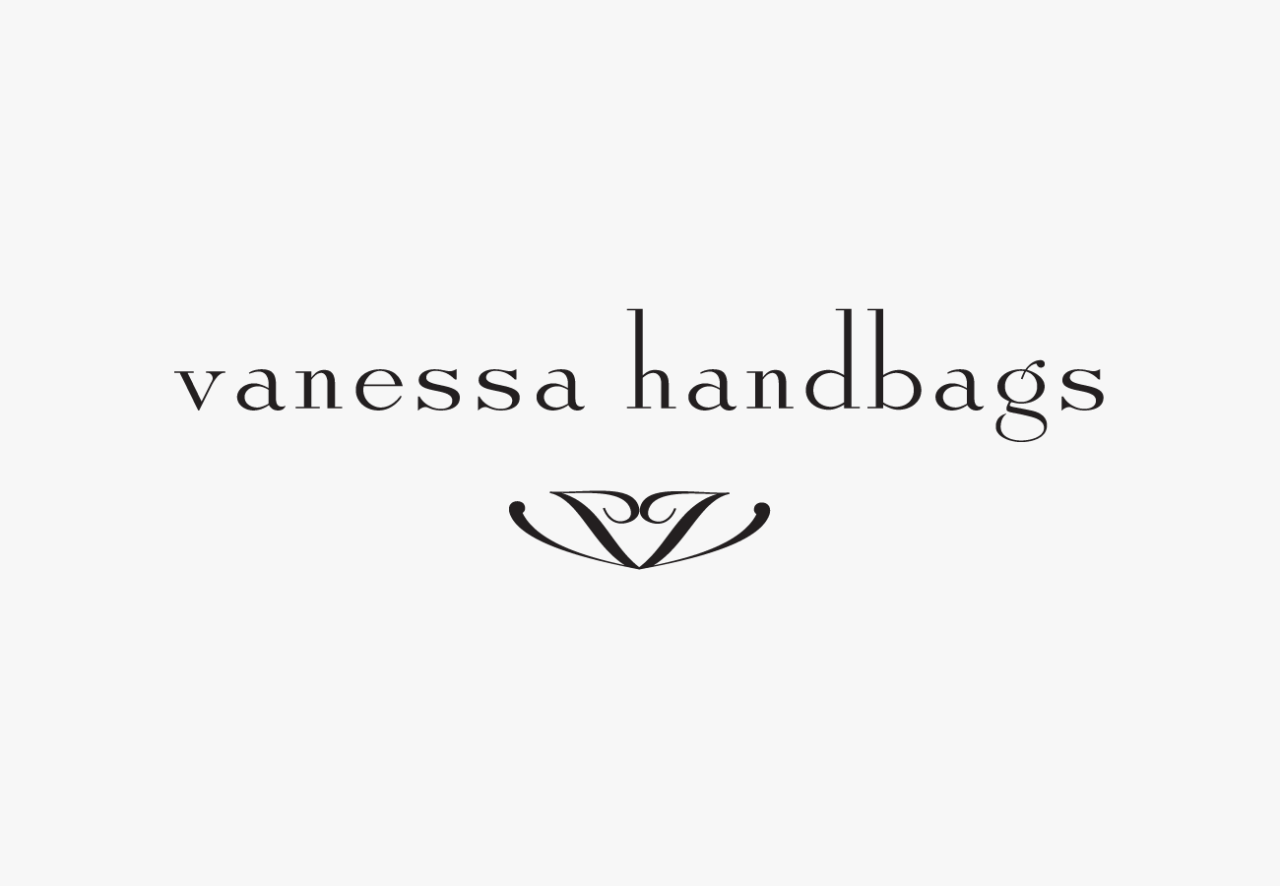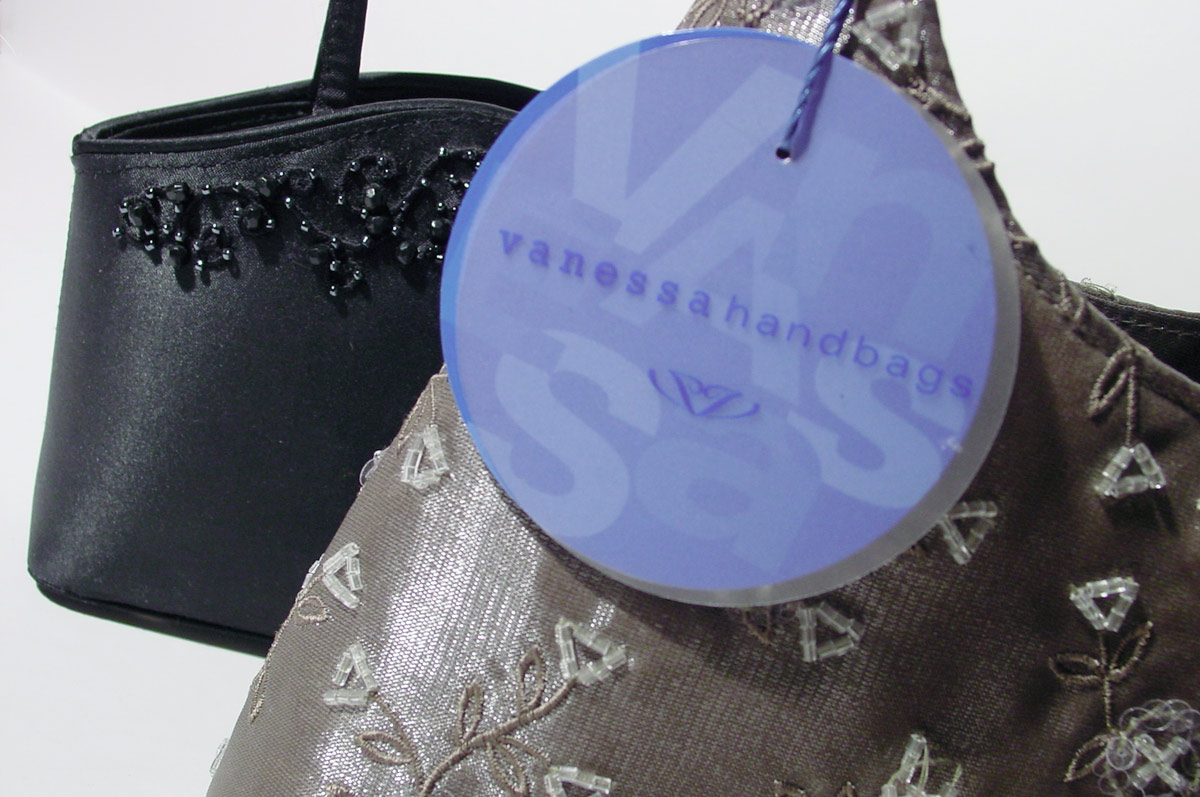 Vanessa Handbags Hangtags
Needing a hang tag that worked with both their daytime and evening wear handbag lines, we developed a two piece tag that echoes the brand name combining vellum and a sapphire blue disk.